Design 
Print
Distribution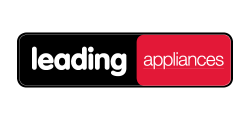 Leading Appliances (LA) is one of Australia's fastest growing groups in the Electrical Appliance retail business, offering a wide range of kitchen and laundry appliances, small appliances, heating and cooling, and TV and audio visual.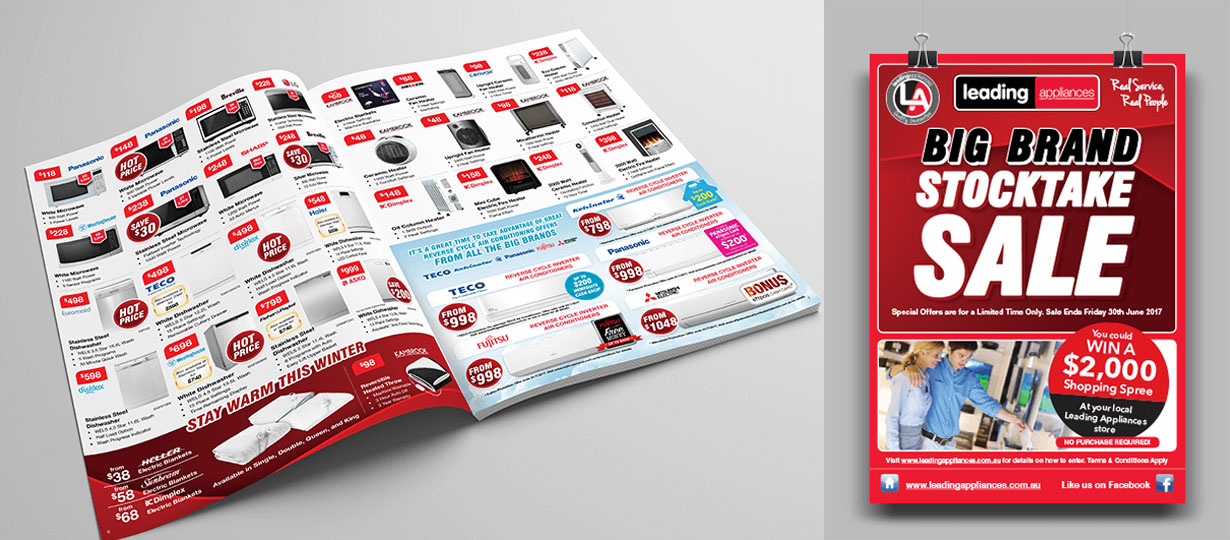 Background
Design and layout monthly LA retail sales appliance consumer catalogue and supporting point of sale collateral based on the theme of the month. Keep the look/feel on brand with the LA style guide with a fresh, clean and easy to read layout for the end consumer.
Design, Print & Distribution
Clutch Media worked together with the LA Marketing and Sales Team on page layouts for the catalogue following a client "mud map" providing product information such as price, text copy and position in the catalogue. First level drafts are completed for client feedback and drafts continue progressing to final print-ready proofs for sign-off to print. With multiple LA stores across Australia, Clutch Media kept up strong communication with the LA Marketing team to ensure store listings were up to date for printing quantities and distribution purposes. Following the production of the Catalogue, price tickets and sale posters are designed, printed and distributed.
Social Media
Quality, eye catching catalogues that attract buyers' attention and deliver the LA brand look/feel to complement each month's new rang.
Outcome
Quality, eye catching catalogues that attract buyers' attention and deliver the LA brand look/feel to complement each month's new range of catalogue items on sale. The process for each project has been smooth, with each themes' design hitting the mark of the client's expectations.
Services provided
Digital Audit and Competitive Research – Heat Mapping
Website Design, Development and Maintenance
Brand Development and Graphic Design
• Promotional Campaigns – 'Key Visuals'
• Brochures, POS, Online Digital Media
• Catalogue Design & Creation
Social Media Management (Facebook)
Search Engine Marketing (Google Adwords)
Google Display Network (GDN)
Email Marketing (Mailchimp edms)
"I have worked closely with Paul and Gary and the Clutch Media team for the past 5 ½  years, as they've delivered all the marketing requirements for Leading Appliances, a national retail chain of over 70 shopfronts. Clutch Media annual workload includes the graphic design and overall production of monthly Catalogues, quarterly Flyers, fortnightly eDM's & Social Media posts, quarterly Facebook promotions, overall Website design and maintenance, and point-of-sale packs including design, print and distribution of tickets, posters and other promotional material.
At all times I have found the professionalism of Clutch Media to be top class, and the quality of their work, their ability to meet our demanding timelines and their willingness to go over & above in support of our business, to have been exceptional and I would best describe my overall dealings with Clutch Media to have been outstanding. In the fast-moving and ever-changing Appliances industry, Clutch Media are a very important business partner for Leading Appliances."
Nicholas Fry
Leading Edge Group